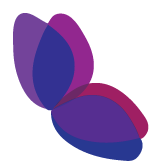 Initial consultation sessions are 90 minutes and thereafter, sessions are 50 minutes in duration and billed at a rate of $150 and $100 respectively. In-home consultations may be arranged; fees will be discussed separately upon intake.
Ms. von Hauzen accepts Blue Cross/Blue Shield, Blue Choice Health Plan, BC/BS Federal Employees Program, BC/BS State Health Plan.
All major credit cards, checks and cash are accepted.
Should you opt to use another insurance provider, Ms. von Hauzen will furnish you with a receipt to submit to your insurance company for reimbursement.
Cancellation policy
If you fail to arrive for your scheduled therapy appointment, and you have not notified us at least 48 hours in advance, you will be required to pay the full cost of the session before further sessions are scheduled.